Artemisia dracunculus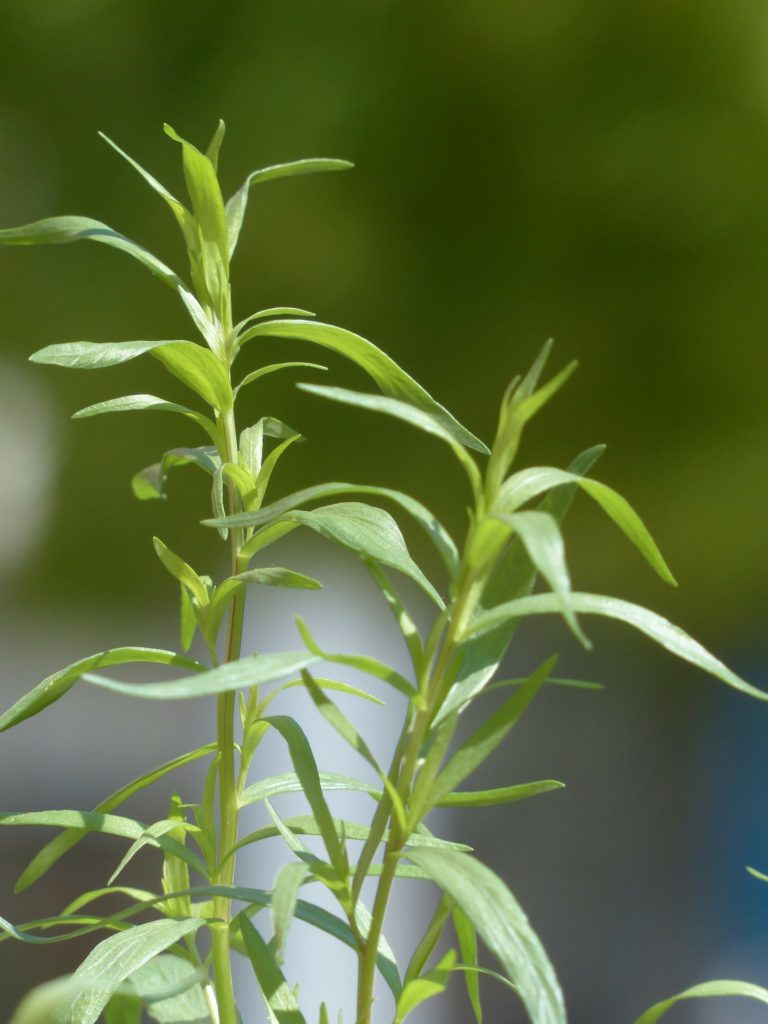 Also known as estragon or French tarragon. Not to be confused with Russian tarragon, which has very little smell.
The story…
Tarragon is native to Central Asia and was introduced to Europe in the 16th century. It grows in rich, deep soil exposed to the sun. It is a fine herb used in many recipes, including French recipes béarnaise sauce and gribiche sauce. In ancient times, the serpentine shape of its root led herbalists to believe that it could cure poisonous animal bites, according to the signature theory (in which the appearance of plants reveals their use and function). Its name comes from the Greek drakon, meaning dragon or snake.
Utilisation
Nutritional and antioxidant value
When consumed on a regular basis, tarragon provides iron and manganese, as well as vitamin K. It also has antioxidant properties, which reduce the damage caused by free radicals and slow the onset of certain cardiovascular and age-related diseases.
Preparation
Infusion: 1 teaspoon of leaves per cup. Cover and let infuse for 10 minutes.
Precautions
Contraindicated for people taking certain anticoagulants or allergic to the Asteraceae family. In case of persistent symptoms or if you have any doubts, consult a doctor.