Apium graveolens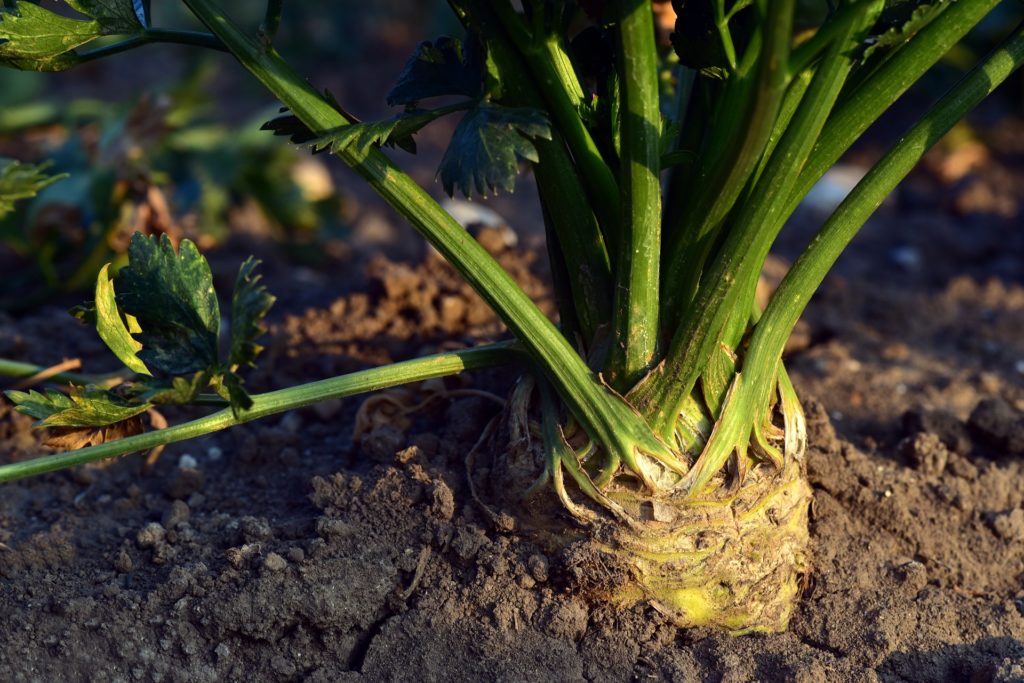 The story…
Celery is grown and consumed as a vegetable all over the world. In the wild, it grows along river banks and in wet areas, such as floodplains. In the Cajun and Creole cuisine of Louisiana, it is part of the "Holy Trinity" along with onion and pepper, the basis of many dishes. With the addition of salt, it is used in the composition of many cocktails, such as the Bloody Mary. The term celery derives from its Greek name (through Italian and French) Selenon, plant of the moon, in homage to the goddess Selene.
Uses
Toxin elimination
Celery is a diuretic and a depurative, particularly indicated to cleanse the intestines, or in case of kidney and gallstones or of gout. It invigorates the digestion and is also effective in treating water retention.
Nutritional value
Celery is rich in fibre, with a beneficial effect on the intestinal flora. It also contains large amounts of vitamins B, C and K, as well as beta-carotene, the provitamin of vitamin A, and minerals and trace elements: potassium, manganese, calcium, magnesium, iron, zinc, selenium, molybdenum, etc. It is very low in calories.
Preparation
Eat preferably raw to preserve vitamins and minerals, for example chopped or in a salad, or in juice.
Precautions
Contraindicated for people allergic to the Apiaceae family. In case of persistent symptoms or if you have any doubts, consult a doctor.